Making Japanese sweets (Wagashi)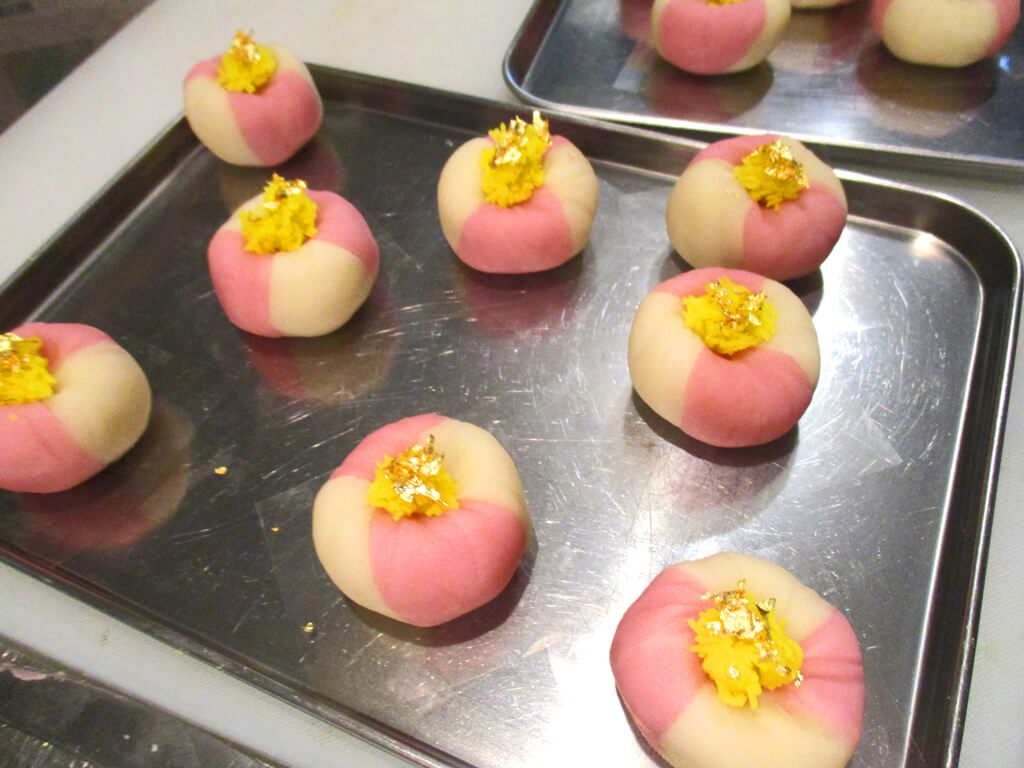 Making Japanese sweets!
What a fruity taste! Have fun with your family!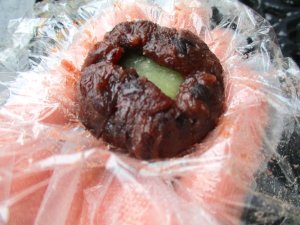 ○ Handmade sweets experience
In addition to traditional Japanese sweets, even simple and new Japanese sweets that can be made at home
It is an experience of handmade Japanese sweets tailored to customers.
You can choose Japanese sweets made by guests.
Please tell us which Japanese confectionery you have at the time of booking.
・ Recommended for those who are not good at anko
"Strawberry mochi" A mochi made with sticky rice and strawberries.
※ The price will be changed from June to November when it is difficult to obtain strawberries.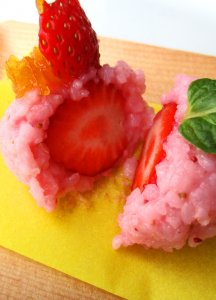 ・ Arrange traditional Japanese sweets. Recommended for those who want to experience authentic things.
"Hitoshirezu" is a ginger flavored sticky dough and Japanese bean paste.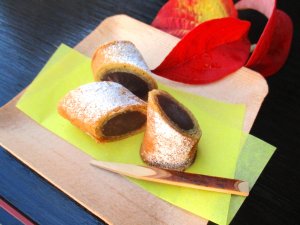 ・ Recommended for those who want to know Japanese sweets that can be easily made at home
"Kyuhi" This is a creative Japanese sweet that enjoys the sweetness of sweet rice cakes in a fruity manner.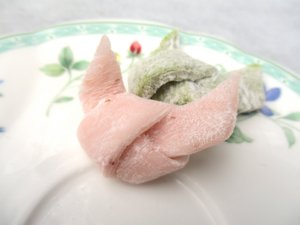 ・ Recommended for those who want to enjoy modeling
"Jo-Namagashi" We make high grade confectionery using kneaded ingredients.
As we have already made the dough, we hope you enjoy modeling.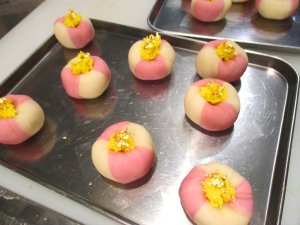 This is easy making handmade Japanese sweets experience for foreigners.
In this class,
○Introduce each other
○Learn about developing sweets
○History of our developments
○Recipe explanation about Japanese sweets.
○Let's challenge!!
○Enjoy the sweets with drink At the first, just relax and introduce each other.
I tell you about me and please tell me about you!
Then I teach you about developing sweets.
Where idea comes?
What kind of things are we paying attention to?
Why did I decide to make it?
I tell you specifically examples.
Then I tell you history of our developments.
Seasoned beef gelato (simmered beef with ginger), kyo-Yasai gelato and so on.
You can learn our unique development history.
Then I tell you about recipe about Japanese sweets.
Of course you can arrange freely!
So easily to make Japanese sweets.
Also very popular for children because of the fruity taste.
You can enjoy with your family.
Let's take a commemorative photo when finished!
Then tasting time! Wow yammy!
Of course you can find other Making Japanese sweets class.
But sometimes it's so hard to buy or find Anko(Japanese bean jam) in your country.
So some people say "Even though I enjoyed experience it I can't make it at my house!"
So we developed the recipe for you. No need rice cake and Anko.
Just need rice and fruits.
At this time we use strawberry, but you can use any fruits you like.
Come on and join us! Soooo fun!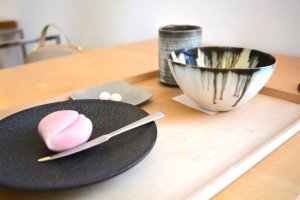 If you want to join this experience, please make us a call.
"Hello? I want to join the Cha-Kabuki experience."
We will answer you in English.
+81-75-723-2414
< Clean and secure >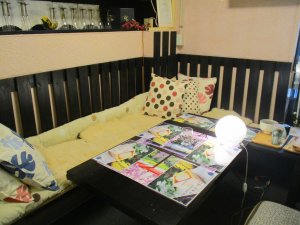 Private Room
It is safe because you will experience in a private room.
No contact with other customers.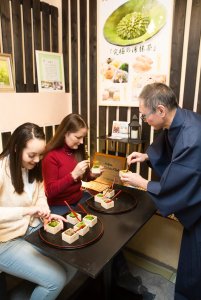 Private Class
The Master gives private lessons only for you.
There is no contact with others.
Masters also wear gloves and masks when giving lectures.
Before and after the experience, the room is ventilated, and 70% alcohol is used to wipe off tables, chairs and walls.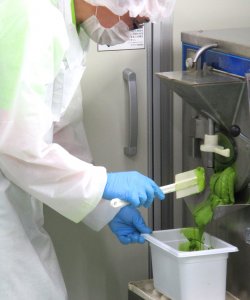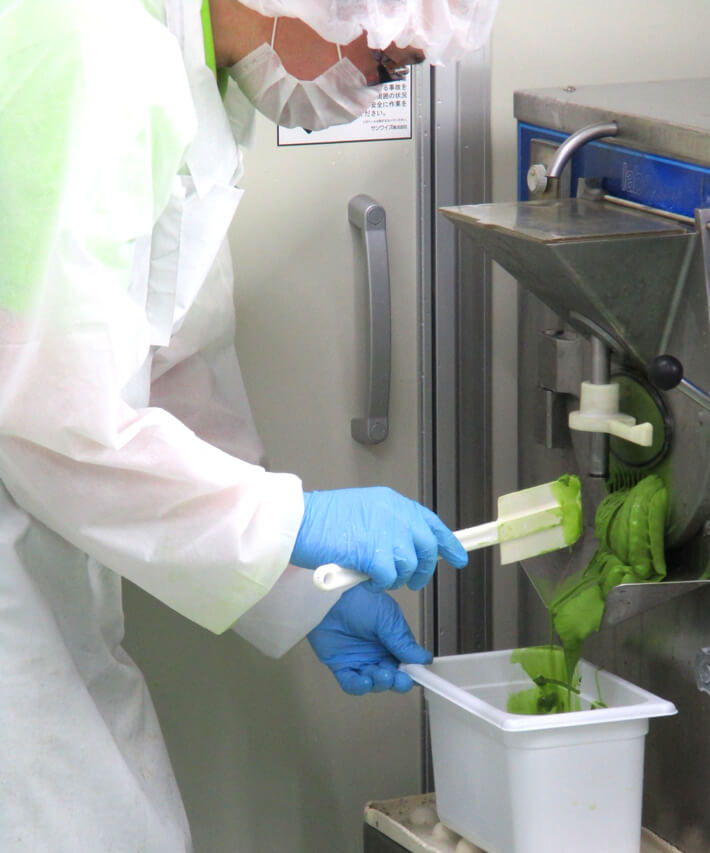 <About correspondence in our gelato manufacturing factory>
Our gelato manufacturing factory is different from general gelato shop and performs strict hygiene management according to HACCP.
We manufacture gelato in a clean room that maintains the same level of cleanliness as a precision machine factory. We also set up a semi-clean room for carrying out materials and products, and manage hygiene in stages.
Employees are required to check their body temperature every day, control the wearing of lab coats, masks, and hygiene caps, wash their hands with disinfecting detergents when entering and exiting rooms, air jet dry, and disinfect alcohol.
Enjoy a clean and secure experience with gelato manufactured in a very clean environment.
---