Transformative experience in Kyoto!

There are many tourist attractions in Kyoto.
However, too many foreigners visit tourist attractions and can not enjoy the taste.
In addition, there are many experiences such as tea ceremony and cooking class.
However, many experiences are due to people coming from out of Kyoto just for business.
Even if you participate in the experience, you will not be able to interact with the real people in Kyoto.
We are born and raised in Kyoto, cherish the culture and customs of Kyoto, and improve our sensitivity by learning.
Such an experience we organize is very attractive and will surely change you.
You can go tourist attractions and see the architecture and furnishings.
On the other hand, there is almost no opportunity to know the sensitivities and ways of thinking which had inherited in Kyoto.
That is why learning from people living in Kyoto is more valuable than anything else.
"People in Kyoto prefer the first class"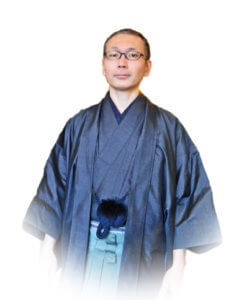 Kaemon Kameya 13th
He is making Art with gelato.
And also He is a specialist of Matcha.
He teaches many things about matcha.
So many people comes to join his class from all over the world.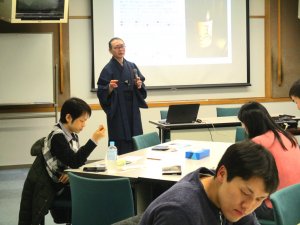 He has more than 500 students.
Teaching Gelato art, and Japanese tea, Matcha, making special paper crane and so on.
So many records of past media coverage.
Long long time ago, Since the emperor and many nobles lived in Kyoto, Wealth and various goods were collected in Kyoto.
There were also many craftsmen who worked on it.
Therefore, people living in Kyoto had many opportunities to see the experience high-level skills and knowledge, and naturally led to pride as a people in Kyoto.
This town is a mechanism that works smoothly with human relationships familiar with implicit rules.
There is no textbook that will teach you the implicit rules.
It takes a long time to learn from childhood.
Kaemon is the one of a people in Kyoto.
He was born and raised in Kyoto, and has continued to refine the way he thinks as a people in Kyoto and his various sensitivities.
He is also a craftsman with great skills.
Talking with him will surely bring you a lot of things.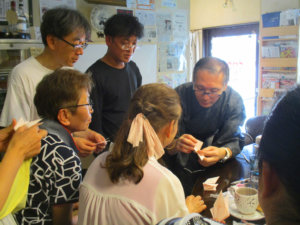 Making Origami art
Let's make Origami art!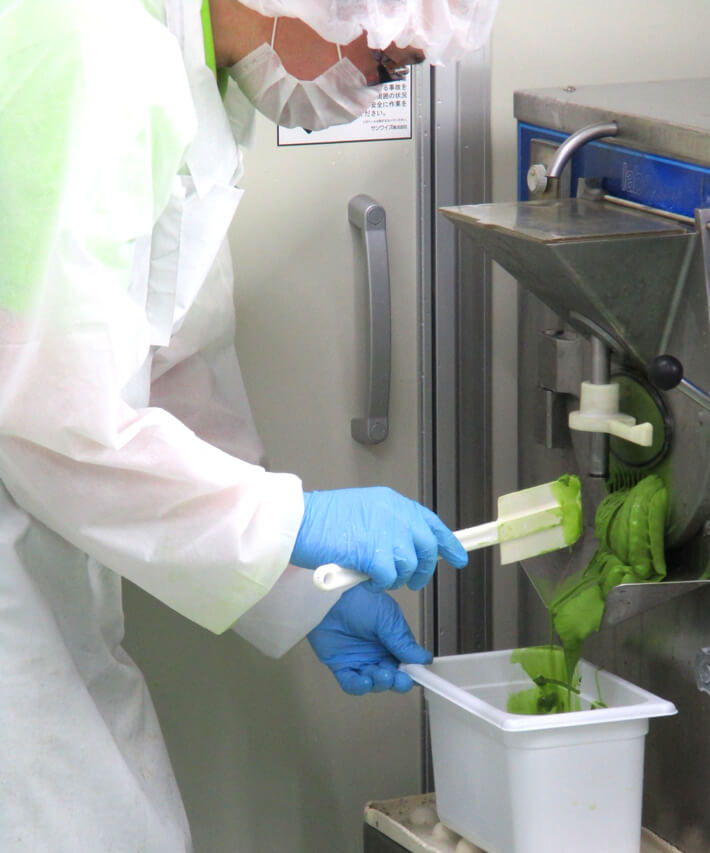 Safe and Clean
<About correspondence in store>
Daily disinfection of floors and walls.
The range hood is constantly ventilated.
Employees wear masks and gloves.
In addition, we will carry out alcohol disinfection of tables and handrails at any time, including when customers leave stores.
We will do our best to provide you with peace of mind.
<About correspondence in our gelato manufacturing factory>
Our gelato manufacturing factory is different from general gelato shop and performs strict hygiene management according to HACCP.
We manufacture gelato in a clean room that maintains the same level of cleanliness as a precision machine factory. We also set up a semi-clean room for carrying out materials and products, and manage hygiene in stages.
Employees are required to check their body temperature every day, control the wearing of lab coats, masks, and hygiene caps, wash their hands with disinfecting detergents when entering and exiting rooms, air jet dry, and disinfect alcohol.
Therefore, except for the top surface of the package (the part touched by the forwarding agent) delivered to your home , everything is hygienically managed, so that you can eat it with confidence.
We will do our best to make you feel a little more comfortable, so please enjoy your visit.
Thank you.
---