Company Profile

Company Profile
【Name】 Gelato Vene Inc.
【Foundation】 Since 1985
【Establishment】 Since 1988
【The president】 Noriko Oki
【Capital】 ¥10,000,000
【Description of business】 Manufacture and sales of Gelato and Italian sweets
【Address】 Zip code:606-0812 Cosmo bld 1F, 4 Kamikawahara-cho, Shimogamo,Sakyo-ku, Kyoto city.
【Phone】 +81-75-723-2414
【FAX】 +81-75-723-2414
【Factory】 Zip code:520-0101 3-73 4cho-me, Ogoto, Otsu-city, Shiga-Prefecture
【Contact us】 Email to us

Corporate philosophy
Taste my soul!
Gelato is the way to express us, and our soul.
Please taste with our thought and soul.
I revolutionize in the industry of Gelato!
One owner of hotel said "Gelato is just a gelato even if affected."
I(Madame Noriko) thought Gelato can be more Artistic!
So I said "I will revolutionize in the industry of Gelato!".
Make you more happy and spiritually rich with a really luxury.
An unforgettable scene is the real moment of happiness.
When people feel real luxury, The people will be impressed and spiritually rich more than a little luxury.
We want to make you such feeling and that is why we make so high quality Gelato.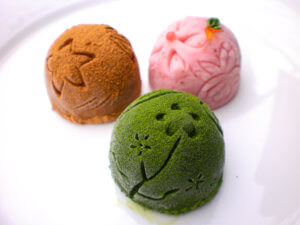 Management policies
We want to share the real thing in the world.
And also we want you to know that you can make art with gelato!
We create a new culture to make an impression and surprise on you.
We are not sparing of ourselves to make real high quality of Gelato.
To make you smile.
Behavioral Guidelines
○We are so happy to learn a polite service for the customers,
Sensitivity of real things while having exposure to luxury life.
○We always think How can you fell so happy and spiritually rich and we will make further efforts in providing better service.
○We are not satisfied with the current situation and seek improvement.
○We promise to you the Safe, peace of mind and trust.
Our Features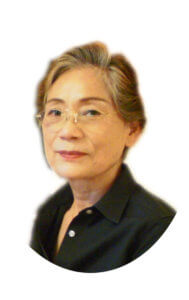 Madame Noriko
Madama Noriko started this company.
She tried many product developments and created a lot of hits.
And also she seek a solution to a serious problem with her passion.
She is our company's real wisdom and property.
Here is Madame Noriko's creed.
○holding the attention of the customers.
○Never say "I can't", because of the professional.
○Need novelty and newness to take customers aback.
○Predict the trend of the future.
○That is the revolution.
This is why her products have strong impact and product appeal.
So we have many records of past media coverage.
・Development Capabilities
Beef gelato, Kyo yasai (Kyoto vegetables) gelato, Wine gelato, Sake gelato and so on.
Also we product novelty artistic gelato.
Get a prize of "Best design of Kyoto".
・Inexhaustible Enthusiasm
She has a lot of fan.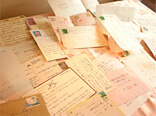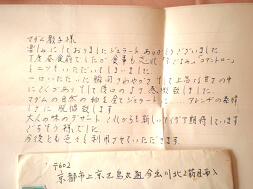 Only one manufacturing method
・Useing a lot of high quality carefully selected materials to make rich taste gelato.
・The ingredients are used to the fullest to make the gelato delicious.
What was used to make the gelato can be tasted very well.
・Change recipes in accordance with the times.

Design
・Making beautiful gelato arts.
・Holding "Vene Collection" (press releases for new products) every year.
keeping close contact with customers
・Talking one to two hours with customers.
They will be our fans.
・Being aware of our customer's needs and feed back to development.
Media Coverage
・Having many records of past media coverage.
News Paper & Magazine Over 62 times
TV & Radio show over 60 times
Provision of technology and manufacturing method
If your company wants to create high quality sweets, we can provide our technology, manufacturing method and recipes.
But if you want really cheap gelato or useing additive things, we can't help it.
We developed more than 1,000 recipes for Public organization and our client companys.
If you want Only one original sweets and gelato or made from special local products,
We will make it with our technology and manufacturing method.
Please make us a call +81-75-723-2414 or send Email
---